Ecorys P&R 2021 in review
Ecorys P&R 2021 in review
As 2021 comes to a close, we reflect on the major developments that took place across the year, and the role the Policy & Research team in Ecorys played in helping governments and other organisations understand and tackle these issues. 
COVID-19: We looked at impact of COVID-19 on range of sectors, such as cultural sector as part of our Cultural Recovery Fund Evaluation, the sports sector across Europe (https://t.co/C1nxCRtSoD) and the UK dental industry: (https://rebrand.ly/0gq1tdg). We also looked at young people's experiences of 'growing up under COVID' across Europe, and our colleague can be seen speaking about this on Italian news GDS (https://rb.gy/quokhv). And we explored how socially innovative projects can build community resilience in the face of challenges like COVID-19 (https://t.co/MtbUn3Y8qC).
Environment: COP26 shone a spotlight on the environmental challenges we face now and into the future. Ecorys continued its important work in this space, for example by focusing on biodiversity issues through our evaluations of three Department for Environment, Food and Rural Affairs (Defra) schemes (Darwin Initiative; Darwin Plus; Illegal Wildlife Trade Challenge Fund) representing the cornerstone of UK bilateral aid protecting biodiversity and tackling the illegal wildlife trade (https://rb.gy/3bj9cz). We also explored access to green finance through our evaluation of Defra's Natural Environment Investment Readiness Fund.
Conflict and refugees: The crisis in Afghanistan highlighted the fragile nature of some parts of the world, and the role the UK can play in supporting people fleeing such conflicts. In 2021 we began our evaluation of the Refugee Transition Outcomes Fund for the Home Office, which explores how refugees can be successfully integrated into the UK. At the more preventative end, we also explored how the African Union can strengthen early warning and conflict response systems as part of Geneva Peace Week (https://lnkd.in/gKsbupyx).
We don't yet know what challenges we will face in 2022, but through our research and analysis we hope we can help governments and societies navigate through them.
For further information please contact James Ronicle, Associate Director, Policy and Research.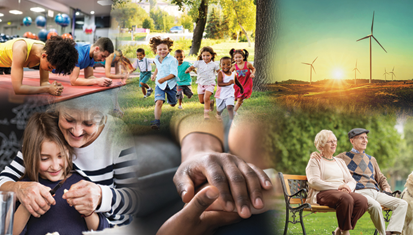 16 December 2021
2 minute read