Final Evaluation of the 'Advancing Afghan Trade' project implemented by the International Trade Centre
Ecorys will be in charge of the Final Evaluation of the Advancing Afghan Trade (AAT) project. The evaluated project is being implemented by the international Trade Centre (ITC) and aims to enhance trade and regional integration of Afghanistan as a lever for confidence building, economic and human development and poverty reduction. The clients for this Request for Services are the European Commission and the European Union Delegation in Afghanistan. For the submission of the project and its implementation Ecorys is partnering with Oxford Policy Management (OPM). The project is expected to be completed by the end of May. 
The main goal of the project is a systematic and timely evaluation of the programme and its activities. This will be done by addressing assessments on achievements, its quality and the results of the actions in the context of an evolving cooperation policy with an increasing emphasis on result-oriented approaches and the contribution towards the implementation of the Sustainable Development Goals. 
From this perspective, evaluations are going to look for evidence of why, whether or how these results are linked to the EU intervention and seek to identify the factors driving or hindering progress.
For more information, please contact Diliana Mitovska or Guillem Roda.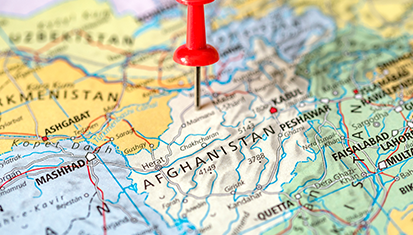 14 January 2020
1 minute read