Survey for the technical study on the development and implementation of Digital Building Logbook
The European Commission, DG GROW, entrusted us, together with Arcadis, TNO, and Contecht, to carry out a "Technical study on the development and implementation of Digital Building Logbooks" in the EU. Resulting from research, analysis, and consultations, the technical study's main deliverable should be detailed technical guidelines to allow EU Member States to introduce and operationalise digital building logbooks under a common European Framework.
So far, the project team has created an inventory of EU national building and geographic databases, and organised an announcement webinar to present the study to the DBL community. Recently, we launched a survey to collect primary information on EU, national and private databases in the area of construction and buildings as well as relevant existing DBL initiatives, challenges for maintaining DBLs, particular data requirements, existing data dictionaries and semantic frameworks.
All input will help in developing this study and providing more relevant results, therefore, it would be greatly appreciated if you take the time to respond to the survey.
For more information, please read our article about the project.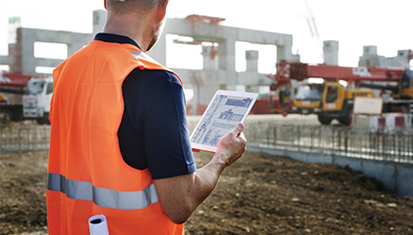 12 September 2022
1 minute read