Enhancing Security and Sustainable Development in Chad: Ecorys Awarded Contract for Final Evaluation of PAASIT
We are thrilled to announce that Ecorys has been awarded the contract for the final evaluation of the 'Projet d'Appui à l'Amélioration de la Sécurité Intérieure au Tchad (PAASIT)' in Chad, funded by the European Union. With a budget of 20 million EUR, this intervention commenced on 3rd November 2017 and is scheduled to conclude on 7th July 2023. Our evaluation aims to provide a comprehensive analysis of PAASIT's performance, assess its achievements in relation to the expected objectives, and identify the contributing factors.
The primary objectives of this evaluation are to offer an independent assessment of the project's performance, provide valuable insights, conclusions, and recommendations to enhance current and future interventions, and guide the project's exit strategy to ensure the sustainability of its results. The evaluation will follow the standard DAC evaluation criteria, including relevance, coherence, efficiency, effectiveness, sustainability, and impact. Additionally, it will focus on the EU's added value, examining the integration of gender equality, women's empowerment, environmental sustainability, climate change adaptation, and the alignment with the Sustainable Development Goals (SDGs).
The evaluation findings will be crucial for the stakeholders involved, including the National Authorising Officer (NAO) of the European Development Fund (EDF), the Ministry of Public Security and Immigration, the project implementation team, grant beneficiaries, and the Delegation of the European Union in Chad. We are committed to providing valuable insights and recommendations that will contribute to the strategic planning in the sector and ensure positive outcomes in terms of security, justice, and the rule of law.
As the evaluation progresses, we will share updates on the findings and insights gained during the process. Join us on this journey as we work towards enhancing security, promoting peace, and reducing poverty in Chad. Together, let us strive for a brighter and more prosperous future for the country and its communities.
For more information, contact Ignacio García, Senior Consultant.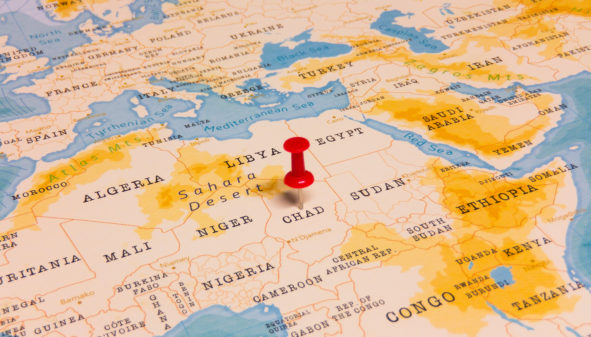 12 June 2023
2 minute read