EEA AND NORWAY GRANTS
Fund Operator
The fund operator, assisting the FMO in implementing the EEA and Norway Grants Fund for Youth Employment is a consortium, consisting of Ecorys Polska and JCP Italy. It takes on the administrative and technical tasks related to implementation of the Fund.
Ecorys is an international company providing research, consultancy, management and communication services. The company was established in 1929, and is one of the oldest research and consulting companies in Europe. Ecorys Polska works with clients from public, private and nongovernmental sectors. Specialised teams that work together bring unique quality and allow to offer a wide range of services to our customers.
Ecorys Polska | Postal address: Solec 38/105, Warsaw 00-394, Poland
JCP Srl Italy is a consulting company with a successful track record providing specialist consulting technical support and training services in all spheres of international, donor-funded contracts, particularly but not limited to the field of Management of Technical Assistance Development Projects.
The JCP Srl core team boasts an extensive in-house experience in implementing and providing institutional building in procedures established by the European Commission for Procurement and Grants Scheme Management as per Financial Regulations and Practical Guide to Contract Procedures for EU External Actions under the different management modes for bilateral, regional and cross-border projects.
JCP is endowed with a successful track record of projects aiming at providing technical support in project management, identifying development issues and needs and addressing them efficiently and sustainably, as well as developing the monitoring and evaluation capacities of the beneficiaries.
JCP Srl has been directly involved in providing support to beneficiary management/monitoring units in designing, launching, conducting and delivering Info Days for potential applicants.
JCP Srl is also directly involved in conducting and delivering Orientation Days for shortlisted and awarded grant beneficiaries and managing grants components in addition to support in managing the evaluation process and providing pools of Assessors. Besides, they are also involved in the preparation of contract, including monitoring and scientific and technical mentoring to grant beneficiaries.
JCP Srl is additionally experienced in development of guidance manuals towards project monitoring, public finance management and budget analysis, in addition to institutional and organisational analysis.
JCP Srl has a recognised capability of complex project management and has at its disposal an expansive database of highly qualified and specialised experts in the provision of consulting and technical assistance covering a wide spectrum of expertise.
JCP Srl Italy | Postal address: Via de pisis 5, 42124 Reggio Emilia, Italy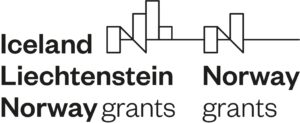 Funds operated by: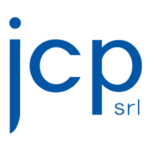 Quick links
Fund for Regional Cooperation
Fund for Youth Employment
Contact
Email: [email protected]
Phone:
East Hub Information Unit (Warsaw): +48 880 52 52 01
West Hub Information Unit (Reggio Emilia): +39 05 22 501 157
South Hub Information Unit (Sofia): +35 92 81 55 680
*operating from Monday to Friday from 10 a.m. to 4 p.m.