Ecorys supports European Commission proposal to update the Visa Information System
Ecorys supports European Commission proposal to update the Visa Information System
Ecorys, in collaboration with Fraunhofer and the Free University of Amsterdam, carried out a study on behalf of DG Migration and Home Affairs of the European Commission to assess the feasibility, necessity and proportionality of lowering the fingerprinting age for children in the visa procedure and on storing a copy of the travel document of the visa applicants in the Visa Information System (VIS). The results of the study informed the Commission impact assessment accompanying the Commission's proposal to uprgrade the VIS to in order to better respond to evolving security and migratory challenges and improve the EU's external border management.
What is the VIS?
The Visa Information System (VIS) is the database containing information on non-EU nationals applying for short-stay Schengen visas. It helps visa, border, asylum and migration authorities to rapidly and effectively check the necessary information on third-country nationals who need a visa to travel to the EU, connecting border guards at the EU's external borders with Member States' consulates around the world. The system performs biometric matching, primarily of fingerprints, for identification and verification purposes.
Context of the study
A REFIT evaluation  of the VIS was carried out in 2016 and led to a number of recommendations to improve the functioning of the system. The evaluation identified several issues requiring further analysis of the possible solutions that would address them and their impacts, including:
Lack of travel documents as evidence in return proceedings – current EU legislation does not provide for this possibility, which leads to slow and difficult return proceedings if travel documents are missing, creating delays and costs for member states;
Lack of biometric data enabling minors to be identified – under current EU legislation fingerprints are not taken from children applicants of a Schengen visa under 12, meaning that children holding a Schengen visa, particularly those vulnerable to trafficking, are more difficult to identify and vulnerable to other abuse involving children, when applying for a visa.
These challenges provided the basis for the study carried out by the Ecorys study team. The study assessed the feasibility, necessity and proportionality of alternative options for:
including a digital copy of the travel document in the VIS (in a centralised or decentralised manner), considering two sub-options: storing only the biographical page or storing all used pages of the applicant's travel document;
lowering the fingerprinting age of children, considering two sub-options: lowering the fingerprinting age to six years or lowering the fingerprinting age to include all ages.
The results of the Ecorys study informed the Commission's impact assessment accompanying the proposal to amend the VIS Regulation.
Upgrade of the VIS
In May 2018, the Commission announced its proposal to upgrade the VIS following the preferred options as identified in the Ecorys-led feasibility study. The upgrade will enhance internal security and improve border management through the following measures:
Inclusion of digital copies of the visa applicant's travel document (biographical data page) in the VIS database;
Lowering the fingerprinting age to 6 years;
Ensuring automated migration and security checks against available databases; and
Including data on long-stay visas and residence documents in the VIS, with data on rejected applicants.
To view the press release of the European Commission click here.
For further details on the proposal for amending the VIS click here.
Click here for the Roadmap
Click here for the Impact Assessment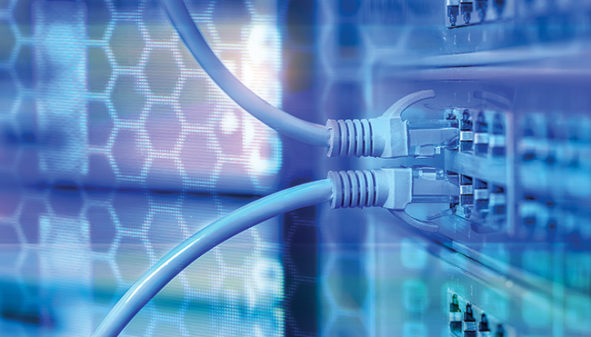 18 April 2019
3 minute read