Ecorys presents the findings of the "Potential of Virtual Reality in Europe" Study
Ecorys presents the findings of the "Potential of Virtual Reality in Europe" Study
Ecorys presented the findings of the "Potential of Virtual Reality in Europe Study" at one of the biggest VR/AR events in Europe, Virtuality Paris 2018.  The event is also labelled as "Paris Region Smart Weeks" and attracted more than 16 000 visitors and 110 exhibitors in its first edition. 
The Ecorys study, commissioned by the Global Virtual Reality Association (GVRA), provides an in-depth snapshot of the state of play of the fast-changing VR and AR industry in Europe in 2016-2017. The study shows that Europe's long-standing VR research and manufacturing, highly-skilled workforce, strong creative industry and cultural diversity put the continent at a clear competitive advantage to seize the emerging VR opportunities and to become an important player in the global VR industry.
Within Europe, France, the UK and Germany are clear frontrunners on VR and AR research projects, with R&D centers focusing on health care, the industrial use of VR, general VR and AR advancement. Together with the Netherlands, these countries have the most VR and AR companies and activity. Sweden, Finland, Switzerland, Spain and Italy and to a more limited extent Poland and the Czech Republic are gaining momentum and show increased VR/AR activity.
A myriad of national and EU-level funding opportunities have fostered the development of Europe's VR industry. For example, the European Commission's Horizon2020 initiative, Digital Single Market initiatives to scale up internet access and connectivity, and the deployment of 5G networks.
If this study shows one insight, it is that the VR/AR industry has only just begun to grow, and all of Europe's stakeholders should join forces to build a favorable environment in Europe, unlocking the full benefit of these innovative technologies, said Roelof-Jan Molemaker, Managing director at Ecorys Brussels. 
For more information about the event, please visit: www.virtuality-paris.com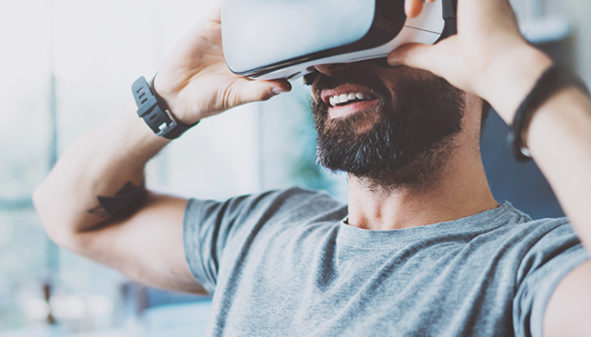 15 April 2019
2 minute read