"Peer power?" Reflections on a school-based mental health and wellbeing programme, blog by Laurie Day
"Peer power?" Reflections on a school-based mental health and wellbeing programme, blog by Laurie Day
---
Peer support for students' learning is a familiar sight within schools, and the academic benefits are now widely accepted. When mental health and wellbeing topics are added to the equation, however, there is often greater resistance to put young people in charge.
So why is that?
When consulted, young people have generally been positive about the idea of turning to their peers for help with issues that are important to them – something that came through very strongly from the work of the Children and Young People's Mental Health Taskforce. The idea of building capacity for young people to take an active role in promoting social and emotional wellbeing alongside appropriate professional support is also an appealing one for schools and colleges.
And yet, putting this into practice has often proven to be difficult. Busy school timetables; the challenges presented by safeguarding and supervision; the stigma surrounding mental health topics; and – perhaps above all – a lack of tried and tested models showing 'what works' for peer support in this context would seem to have combined to hold schools back.
The programme
It was with these challenges in mind that the Department for Education launched the Peer Support for Mental Health and Wellbeing programme in spring 2018. In total, 100 schools, colleges and youth organisations were successful in applying; received evidence-informed training and materials from the Department's delivery partner, the Anna Freud Centre for Children and Families; and were supported to set-up and run peer support programmes over the summer and autumn terms. Ecorys was appointed to provide an independent evaluation of the programme. The approaches developed were diverse, reflecting the freedoms for schools to choose who to involve, how to match mentors and mentees, and the format of the support. The latter ranged from more structured one-to-ones, to group work and whole class activities. The set of five 'core principles' that underpinned the training provided the glue holding everything together. This gave many of the organisations the confidence to put their ideas into practice.
The five 'core principles':
Work where young people are at
Involve the right people
Focus on relationships
Encourage young people's ownership
Be safe and boundaried
Source: AFNCCF programme website
What did we find?
As might be expected, the freedoms afforded to the pilot organisations had both advantages and drawbacks from an evaluation point-of-view. No two local pilots were identical, and schools often adapted the way that peer support was planned and delivered over the course of the programme.
Nevertheless, the evaluation was able to provide case study examples showcasing the experiences of staff and young people in setting up and delivering peer support in primary, secondary and special schools; in youth organisations, and as a method of supporting transition from Year 6 to Year 7.
Taking a step back from the final report, two themes in particular stand out:
The first is the value of genuinely 'youth-led' peer support. The appeal of the programme was often contingent on young people having the freedom to decide who the programme was for and how it should be promoted and delivered, rather than this being imposed from above. This was illustrated by one of the pilot leads, who recounted how the school started out with a clear idea of what the programme should look like, but how this had taken on a life of its own (and a different direction) under the lead of the young people.
The second is the importance of wider school climate, beyond what goes on in designated 'peer support time'. It was often the reassurance of having a mentor who was there if needed, and who would check in with their mentee to see if they were OK if they passed in the corridor or during the lunchbreak that really seemed to make the difference. Similarly, the pilots were at a considerable advantage where they benefited from a wider professional network of school staff who bought into the aims and who provided support and encouragement.
Our report provides a number of other findings that will prove invaluable to schools, colleges and youth groups considering this approach and to the wider education and academic communities. However, it is clear that there is still much to be learned about this type of programme – in particular how or whether peer support can be sustained, what 'good' supervision looks like, and the types of professional expertise this requires. There was also a demand from young people for training materials that prepare them for the range of scenarios they will encounter.
The verdict? 'Peer power' is clearly a force to be reckoned with, but further research is needed to unlock its full potential for schools and colleges.
Further information
Full research findings, along with case study examples and resources are available from:
Laurie Day is Director of Children, Young People and Families Research at Ecorys UK, and directed the national evaluation of the Peer Support for Mental Health and Wellbeing programme.
The views expressed in this blog are the author's and do not necessarily reflect those of the Department for Education.
© Ecorys 2020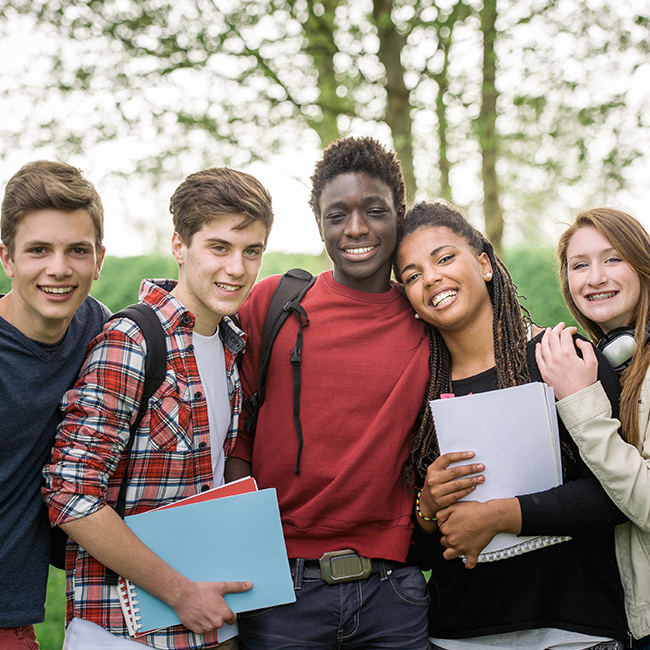 7 February 2020
4 minute read
Sectors
---
---
Key Experts
Laurie Day
Technical Director
---