LGBTI
LGBTI
---
Ecorys was commissioned by the European Commission to deliver a pan-European campaign to promote lesbian, gay, bisexual, transgender and intersex (LGBTI) rights.
This campaign aimed to increase the social acceptance of LGBTI people, and combat and prevent their discrimination, as well as support the adoption of a legislative proposal for an equal treatment directive.
In order to ensure that the campaign had the maximum impact, we worked closely with a wide range of key stakeholders and multipliers already involved in promoting diversity and equality. We also worked closely with colleagues from the European Commission, stakeholders from the LGBTI community and our communication strategists. A wide number of outputs were developed including a social media campaign, branding, web content, posters and an exciting canal barge promotion for the European Commission to take part in the annual Gay Pride canal parade in the Netherlands.
In total, the campaign achieved almost 10 million impressions on social media.
Project facts:
10 million impressions
5 million social media reach
40,000 views online
7 million hashtag reach
1,317 Instagram likes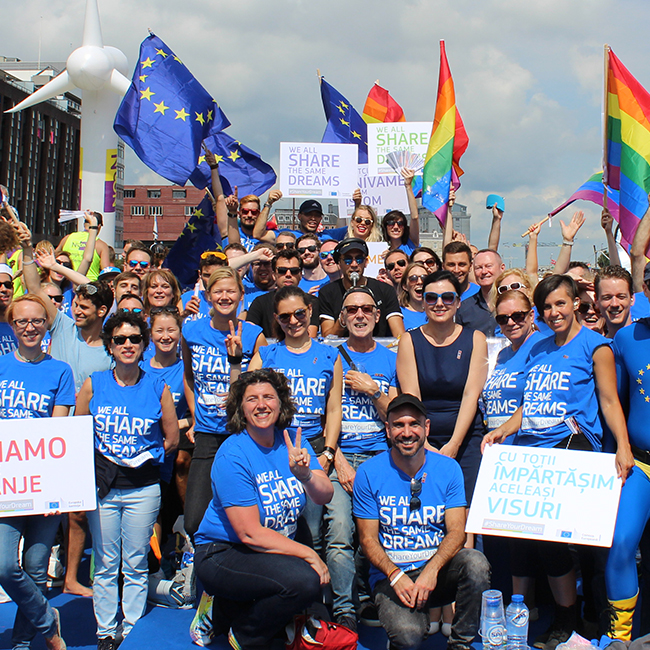 10 April 2019
1 minute read
---
---
Key Experts
Keith Jude
Creative Director
---