Shock-responsive social protection for building resilience to crises like Covid-19
Covid-19 demonstrates that no one is exempt from a pandemic.
What started as a public health crisis is now becoming an economic crisis, making a strong case for strengthening social protection to cushion people from Covid-19's economic impacts. Ecorys is supporting the Social Security sector in Bangladesh to adapt and become more resilient to future crises; positioning us well to share experiences from Bangladesh's social protection response following Covid 19.
How has Covid-19 impacted poverty in Bangladesh?
Approximately one fifth of the Bangladeshi population are living in extreme poverty, and 85% live on less than $5.50 per day. The impact of Covid-19 could dramatically increase these numbers. Over and above the health risks, the economic effects are far reaching: before coronavirus cases were even diagnosed in Bangladesh, the garments industry had already lost over $3 billion in orders, leading to livelihood losses.
How are Ecorys supporting the social protection response? 
Social protection is critical to support vulnerable populations during crises, and systems should be strong enough to comprehensively address people's needs, even if these needs shift due to changing circumstances.
Ecorys manage an EU-funded project supporting Government to implement strategic social security reforms. This is alongside €130 million sector budget support. In cooperation with the EU Delegation, we are designing a programmatic response for approval by GoB which will include management information systems and payment mechanisms to channel support to affected workers from the Ready-Made Garment (RMG) and Export-oriented sectors who are vulnerable to falling into poverty or extreme poverty.
What are our recommendations for strengthening adaptive social protection?
The social protection response to Covid-19 has demonstrated the need for robust end-to-end systems, which deliver cash and non-cash benefits to targeted beneficiaries and can be rapidly scaled-up if needed. Based on a detailed analysis of the response of the Bangladeshi social protection system to Covid-19, we make the following recommendations:
Embed adaptiveness in national social protection strategies. Adaptive social protection programmes should be managed through core government systems. Ecorys is supporting strengthening of these systems, so that they become the default choice during a crisis.
Institute effective central-level coordination mechanisms. Ecorys' work in Bangladesh demonstrates that social protection committees should be streamlined and strengthened to become the default forum for managing crises like Covid-19.
Strengthen G2P payment processes. Extensive work has been done on piloting G2P in Bangladesh, with much positive reception. Ecorys is involved in strengthening this further, enabling payments to be rapidly transferred remotely in future crises.
Development of a Single Registry. The ability to rapidly identify and target beneficiaries across population groups would enable government to better-understand who might need support and how best to deliver it, as well as monitoring this delivery.
Ensure existing 'base' programmes cover the population across lifecycle groups. This would enable ease of targeting during a crisis and ensure that all vulnerable groups are covered.
The PDF version of our full analysis can be found here. For questions please contact [email protected]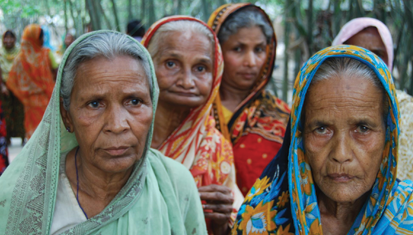 10 July 2020
2 minute read