Evaluation of the EU-Armenia support to the Association Agreement and DCFTA
Evaluation of the EU-Armenia support to the Association Agreement and DCFTA
Under the EU-funded Framework Contract SIEA 2018, Ecorys has successfully performed the project ''Evaluation of the EU-Armenia support to the Association Agreement and DCFTA''.
This ex-post evaluation covers the period from July 2021 until November 2020, and it has provided the EU with: 
an overall independent assessment of the past performance of the Framework Programmes in support of EU-Armenia agreements and Support to the Government of Armenia for the implementation of the ENP Action Plan and preparations for the future Association Agreement -Phase II
 
key lessons and recommendations to improve current and future actions.
We are glad that we had the opportunity to work in Armenia again, and we hope that our services will contribute to improved support by the European Union and, therefore, to the further development of the country.
For more information, please contact Ignacio García, Senior Project Manager.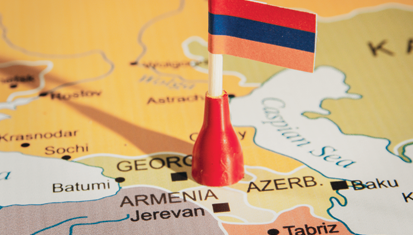 25 January 2022
1 minute read