Closing conference of the project EU4Regions: support to Regional Development Policy in Armenia
Friday 6 March saw the closing conference of the project 'EU4Regions: support to Regional Development Policy in Armenia'. The conference marked the end of 6 years of technical assistance by Ecorys to the Government of Armenia on regional development, as part of the EU-support to the country.
The overall objective of the project is to contribute to accelerated socio-economic development, greater resilience, and sustainability of the regions of Armenia in general, and in relation to the capital city of Yerevan. The project supports internal economic, social, and territorial cohesion of the country.
In his opening statement Ecorys-project director Atze Verkennis complimented the Government of Armenia with the progress it has made. The development of Regional Policy in Armenia has been much more swift than the development of these policies in various other ENI-countries and even accession countries. Her excellency Ms Andrea Wiktorin, ambassador and Head of the European Delegation to the Republic of Armenia acknowledged this observation and reminded the audience of the importance of regional development to bring a better life to all living in Armenia.
The honourable Mr Vache Terteryan, Acting Minister of Territorial Administration and Infrastructure of the Republic of Armenia, expressed his gratitude for the support the Republic of Armenia has received from EU in general, and specially for the support from the Ecorys TA-team. He also underlined the importance of continuation of this type of assistance for the further development of the regions of Armenia.
For more information about this project, please contact Atze Verkennis.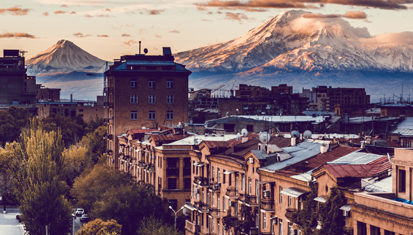 19 March 2020
1 minute read