Teleworking during the COVID-19 pandemic: risks and prevention strategies, blog by Andrea Broughton
Ecorys has researched and written an article on teleworking during the COVID-19 pandemic, examining the main OSH risk and employer risk prevention strategies.
---
As returning to the office after 18 months of working at home due to the COVID-19 pandemic is being currently debated, it is clear that companies will need to make a number of strategic decisions, which are not limited to redesigning office spaces.  It is likely that there will be a permanent increase in teleworking in the post-pandemic future, and while the pandemic has caused much suffering and damage, it can also be considered as an opportunity to reorganise working life and to build on the advantages of more widespread teleworking, as long as OSH risks can be mitigated.
Teleworking has been part of the world of work for a number of decades now, but the public health measures implemented from March 2020 as a response to the COVID-19 pandemic have resulted in a huge increase in working at home. This has had significant implications for work organisation, job quality, work-life balance, and occupational health and safety (OSH) for a large proportion of the EU workforce, particularly because organisations had to act almost overnight, on an unprecedented scale, and in a challenging psychosocial environment.
In this context, the physical risks of teleworking have been exacerbated by the difficulty in carrying out risk assessments for those working at home, setting up appropriate home workstations and inspecting them. This potentially increased risks in terms of slips, trips, and falls, but also in the case of musculoskeletal disorders (MSDs), repetitive strain injuries (RSIs) and eyestrain. Similarly, psychosocial risks intensified due to lack of contact with colleagues, relatives, and friends, work intensification and a blurring of boundaries between work and private life, as normal social activities were unavailable. There have also been risks linked to an increased informal care burden as a result of home-schooling.
This blurring of boundaries between working life and private life meant that the right to disconnect during non-work hours and holidays, albeit not new, became a focus during the pandemic. In the absence of a EU framework regulating this area, the European Parliament approved a Resolution on 21 January 2021, equating the right to disconnect to "a fundamental right which is an inseparable part of the new working patterns in the new digital era." This right is typically negotiated by social partners at sectoral or company level, and our research presents a number of examples of agreements that highlight the crucial role of the social partners in recognising and helping to mitigate the OSH risks of teleworking. The social partners can contribute well in this way, as they understand the requirements and needs of both employers and teleworkers.
Together with the role of the social partners, the article underlines the importance of building an organisational culture of trust and dialogue by engaging and training management, reducing stigma around mental health issues and providing confidential support. This can help to create a medium- and long-term vision that is reflected in structures and systems that prevent ill health, ensure job quality, and boost productivity.
And what is your experience of teleworking?
The article is available here if you would like to find out more.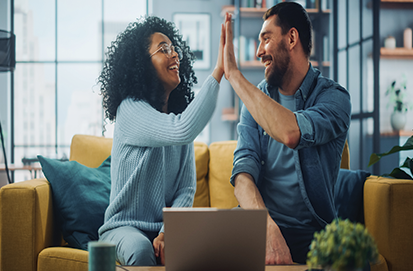 20 July 2021
3 minute read
---
Key Experts
Andrea Broughton
Director
Mario Battaglini
Research Manager