Technical study for the development and implementation of Digital Building Logbooks in the EU
The construction ecosystem is widely considered fragmented with information created throughout its value chain, as well as throughout the lifecycle of a building. This makes the collection, storage, sharing and updating of information a challenging endeavour. The creation of a common data repository such as a digital building logbook would address this issue by providing a common environment to collect, store, share and update building data.
---
The study aims to develop a European model for digital building logbooks (DBLs) to promote tools and protocols that enable the sharing and use of data throughout the construction ecosystem. The development of such a model for DBLs can help to tackle the ecosystem's fragmentation through data sharing, data use, and the organisation of data. To achieve this, the aim is to develop a European model for implementing digital building logbooks in a harmonious and interoperable way across the EU27 Member States. The proposed model does not foresee a self-contained library, but a gateway that links and connects existing databases.
Previous studies have determined various gaps and proposed several action points. The current study aims to involve stakeholders to further define the scope of national DBLs and develop guidelines on how to validate and share data, how to deal with legal and other challenges and also on how to implement national DBLs following a European model. To reach these goals, the study has four key deliverables:
A mapping of building databases to identify the available databases and make a proposal for data that is feasible for Member States to make available through a DBL.
To develop an EU ontology including a semantic data model and data dictionary covering the official EU languages.
Member States would then need to use the EU ontology to set up national DBLs and link them to an EU gateway for which this study will develop a mock-up and specifications, where users can search for data on individual buildings.
The study will also provide insights into costs and benefits and legal and commercial challenges.
An important part of the study is stakeholder engagement. This will be key throughout the study to ensure the usefulness of this study, both through providing information and feedback. As part of this stakeholder engagement, an announcement webinar took place to introduce the study to the construction community and during which various stakeholders were present. During this webinar, the study's goals and approach were explained in more detail and information was shared about the study's timeline. Additionally, a presentation was given on the Estonian E-construction platform to provide an example of a DBL-like national platform. Additional information on the announcement is available in the meeting report (pdf) and the presentation (pdf).
Are you interested to know more and contributing to this study? Please feel free to contact the study team consisting of experts from Ecorys, TNO, Arcadis and Contecht and sign up for the mailing list.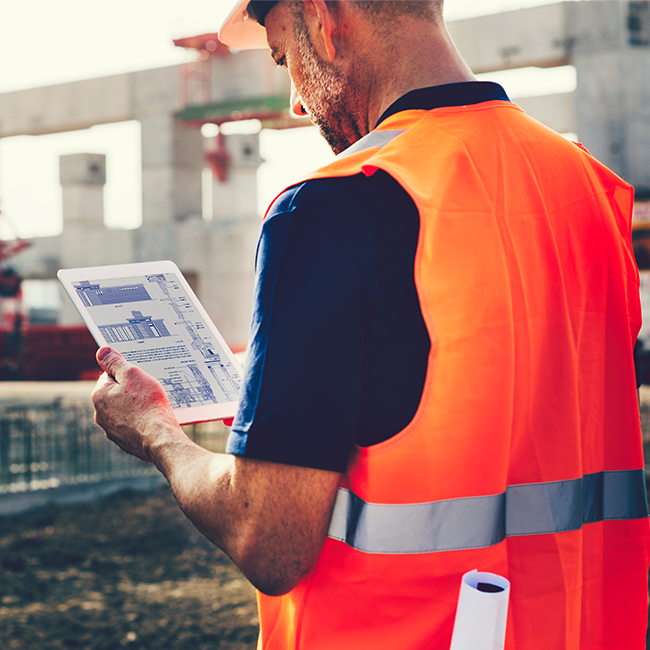 21 July 2022
3 minute read
---
Services
---
Key Experts
Michael Flickenschild
Consultant
---