Assistance for Dnipro River Transport Development
Ukraine has a very extended inland waterway network. The Dnipro river is used for transportation of goods and people but also has a variety of other functions. An Ecorys-led consortium (also including RoyalHaskoningDHV and STC Nestra) is implementing the EU-funded project 'Assistance for Dnipro Transport Development' with the aim to facilitate and promote reform in the waterborne transport sector in line with the EU-Ukraine Association Agreement and waterborne transport on the Dnipro river.
Edwin Lock is team leader of the project. He was recently interviewed by Interfax Ukraine.
For more information about this project you can contact Michiel Modijefsky.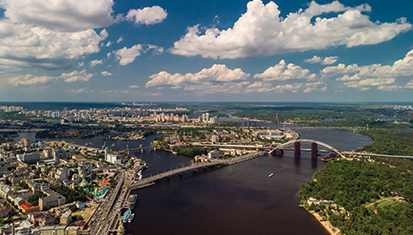 24 July 2020
0 minute read