The risks and implications of BRI to be discussed in Wroclaw
The risks and implications of BRI to be discussed in Wroclaw
Onno de Jong (Ecorys) and Wouter Jacobs (Erasmus University Rotterdam- Erasmus Centre for Urban Port and Transport Economics) keynote speakers at first Rail Freight Summit.
The Belt Road Initiative will have a profound impact on the economy of Western Europe. Known before as the New Silk Road or OBOR, the BRI is more than just a system of enhanced rail connections from Asia to Europe. During the Rail Freight Summit in Wroclaw, Poland, Ecorys consultant Onno de Jong and Erasmus University researcher Dr. Wouter Jacobs will debate the opportunities, risks and implications of the BRI for Europe. 
Onno was a co-author of an article on the implications of BRI for the ports in Northern Europe and spoke at several conferences on BRI in the Netherlands. Next to that, Ecorys advised the Dutch Ministry of Foreign Affairs on the OBOR initiative back in 2016. Wouter witnessed the first BRI developments back in 2012 when he was a guest professor at Chongqing University in China. As a researcher at Erasmus UPT, Wouter currently coordinates a joint research agenda with Shanghai Maritime University on the strategic implications of BRI for supply chains and trade flows. 
The first RailFreight Summit takes place on the 20-21 March in Wroclaw (Poland), the key topic is the Silk Road Gateway Poland. Expert speakers will share their knowledge and experience on the silk road; the route and connections, what it means for supply chains and logistics in general, the risks, the interest of China, what it means for Poland and much more. 
For more information on the Summit click here.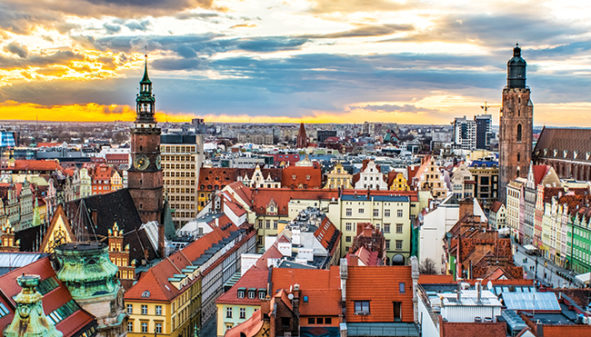 15 April 2019
1 minute read