Evaluation of the design of Italy's fourth Open Government Partnership action plan
The Open Government Partnership is a global partnership that brings together government reformers and civil society leaders to create action plans that make governments more inclusive, responsive, and accountable. Italy's fourth action plan includes commitments on relevant national challenges, however room for improvement remains.
Open Government Partnership in Italy
Italy joined the Open Government Partnership (OGP) in 2011 and it has since implemented three action plans. The design of the fourth action plan has been evaluated by Federica Genna, consultant at Ecorys' Security & Justice unit, in collaboration with the Independent Reporting Mechanism (IRM)*.
Since joining OGP in 2011, Italy has progressed on several fronts related to open government such as access to information, open data, and anti-corruption. The fourth action plan proposes relevant commitments in response to national challenges, such as lobbying regulation and transparency of beneficial ownership. Measures to enhance civic participation are a new promising area of focus, while thematic areas such as open data, a culture of open government, transparency, and digital services and skills are carried over from the previous action plan.
Conclusions of the evaluation
The action plan proposes a number of commitments which could have positive impact on the Italian open government landscape. This includes the setting up of a standard mechanism to regulate interactions between public officials and lobbyists; the implementation of a beneficial ownership transparency register; and the creation of a national online portal for public consultations. Looking ahead, Italy's performance in OGP can be improved through a strengthened action plan co-creation process between government and civil society. Commitments could also be more specific and targeted in key areas to ensure that impact is maximised.
Based on the evaluation of the design of current action plan, five key recommendations are provided to guide the ongoing implementation of this plan and inform the development of the next one:
Strengthen the level of collaboration by increasing the country's multistakeholder forum's active participation in the process for selecting and drafting commitments;
Co-create fewer, but more ambitious, targeted and coherent commitments;
Establish a network of dedicated open data officers withing public administrations;
Ensure all public administrations implement the regulation for the National Register of Stakeholders;
Develop and implement a monitoring system to ensure transparent allocation of funds related to COVID-19 response measures.
The complete evaluation is available on the OGP website. For more information on this project, please contact Federica Genna.
*The IRM is an independent body guided by the Steering Committee of OGP; it produces reports that assess the design and implementation of the commitments adopted by OGP participating governments in their country action plans. For more information, visit the OGP website.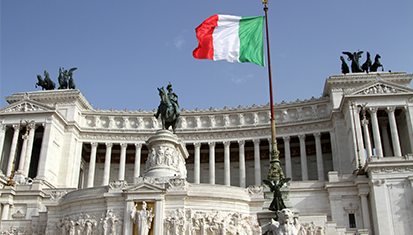 17 November 2020
2 minute read