Evaluating the programme for reinforcement of the supply and development of access to healthcare in the DRC
The Democratic Republic of Congo (DRC) is ranked 175th out of 189 countries on the Human Development Index. The country has one of the highest child mortality rates in the world and the life expectancy at birth is 60.7 years, according to the United Nations. The European Union addresses these issues through its programme for the reinforcement of the supply and development of access to healthcare in the DRC (PRO DS). We recently completed a mid-term evaluation of the project, together with ICON-INSTITUTE Consulting Group and EUROPE Ltd.
The objective of the PRO DS is to contribute to improving the health of the population in the DRC. Specifically, the project focuses on three objectives:
to sustain accessibility to quality healthcare, especially for vulnerable populations, including women and children;
to integrate health areas covered by humanitarian and vertical interventions in the target provinces in line with Linking Relief, Rehabilitation and Development;
to improve the institutional capacity of the Ministry of Public Health at central and provincial levels.
Our mid-term evaluation analysed the performance of the PRO DS programme, paying particular to the intermediate results in comparison with the expected objectives, the reasons behind these results and the lessons learned, conclusions and associated recommendations. The conclusions and recommendations will be used to improve the current and (if necessary) future interventions of the EUD. The recommendations and lessons learned were presented during a virtual closing meeting, attended by the European Union as well as the beneficiaries. During the closing session, the attendants expressed their appreciation for the work done by our team of experts.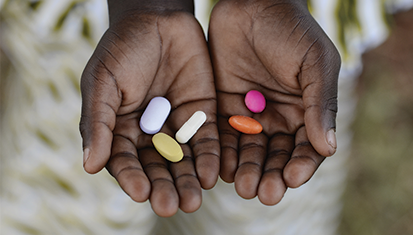 30 March 2022
1 minute read