Ecorys, Witteveen+Bos and TwynstraGudde join forces to support the Valuing Water Initiative
Better decision-making impacting water is the main objective of the Valuing Water Initiative (VWI), which was officially launched in January 2019. Ecorys is commissioned by the Netherlands Enterprise Agency to support this initiative, together with Witteveen+Bos and TwynstraGudde.
By using practical case studies, VWI will showcase the implementation of the United Nations Valuing Water Principles in order to bring systemic change in the way water is valued in policy and practice and to inspire others to do the same.
Front-runners already executed significant work in VWI journeys, however, the foundation for accelerating better decision-making impacting water is still being developed. As part of its strategy, VWI is committed to establishing A Leadership Coalition of front-runners. This is considered essential for moving from strategy to action.
The purpose of the project is to lay the foundation for a Leadership Coalition of front-runners who commit to learning how to apply the Valuing Water Principles and share their learnings as part of the VWI's second pillar (Leadership by Example). Through inspiring showcases highlighting the learning process, a strong coalition and effective communications VWI will drive others to take the radical actions we need to meet our 2030 Sustainable Development Goals agenda. The key outputs are expected to be delivered in early 2021.
For more information, please contact Manfred Wienhoven, principal consultant at Ecorys.
SHARE: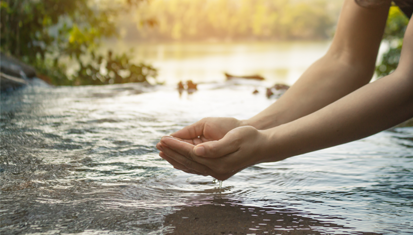 30 September 2020
1 minute read