Ecorys supports development of inland waterway transportation in India
Ecorys will support the World Bank with implementing their project to develop Kolkata's (India) transportation system and to drive local economic development. We will play a pivotal role in leveraging the vast potential of inland waterway transport (IWT) in West Bengal.
West Bengal, as the cultural and commercial hub of East India, is experiencing rapid urbanisation and contributes significantly to India's GDP. However, the Kolkata Metropolitan Area (KMA), with a population of 14.85 million, faces numerous challenges. This mainly includes congestion and inadequate infrastructure.
To address these issues and promote sustainable growth, the Government of West Bengal (GoWB) has initiated the West Bengal IWT, Logistics and Spatial Development Project, with the support of the World Bank and a budget of USD 150 million. This project aims to modernise inland water transport, encourage private sector participation, and demonstrate the potential of waterways as a complement to road and rail transportation. Additionally, it aligns with the Government of India's vision of transforming rivers into efficient waterways.
Our primary objective is to unlock the tremendous opportunities presented by IWT infrastructure investments and drive local economic development in Kolkata. We have outlined key focus areas for our consultancy:
Promoting Local Economic Development through IWT: We will analyse economic, environmental, social, spatial, and risk indicators within a 500-meter radius of upgraded jetties.
Leveraging IWT to Improve Tourism Services: We will assess the current and projected demand for tourism activities within the Kolkata Metropolitan Area.
Integrating Resilience and Improving Last Mile Connectivity: We will evaluate disaster preparedness and early warning systems for IWT services, ensuring the safety and resilience of the transportation network. Additionally, we will focus on improving last-mile connectivity to facilitate easy access to economic activities, creating a seamless experience for passengers and efficient freight flow.
Upgrading Safety and Socio-Economic Impact of Bhutbhutis: We will provide recommendations to improve the safety and socio-economic conditions for Bhutbhutis, a critical mode of transportation for the economically disadvantaged.
Ecorys, in collaboration with the World Bank and the Government of West Bengal, is committed to unlocking Kolkata's potential through IWT infrastructure investments. By promoting local economic development, enhancing tourism services, improving resilience, and prioritising safety, we envision a prosperous future for Kolkata and its residents. We are excited to embark on this transformative journey and contribute to the sustainable growth of the city.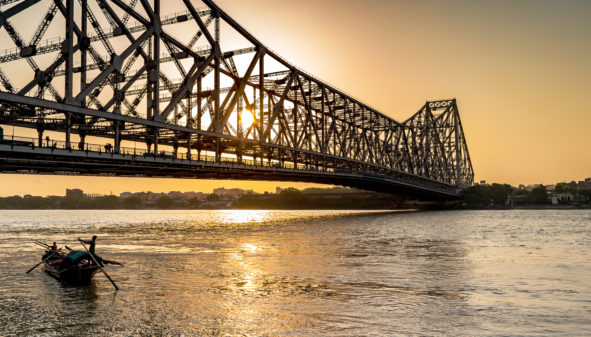 30 June 2023
2 minute read