Ecorys studies price developments and logistics in the Caribbean
Ecorys studies price developments and logistics in the Caribbean
The Kingdom of the Netherlands consists of both the 'European Netherlands' as well as six islands in the Caribbean. These islands of the Kingdom of the Netherlands faced severe price increases in the last five to ten years, particularly in food and grocery products. As these products are basic staples for the population, even minor increases have large effects on citizen's wellbeing. The Dutch ministry of Economic Affairs therefore commissioned Ecorys to carry out an analysis of the price developments and drivers in December 2016, with the final purpose of providing policy recommendations for 'interventions' to influence prices for the islands of Bonaire, Saba and Sint Eustatius. In May 2017, the Dutch ministry of Foreign Affairs requested Ecorys to extend the analysis to the islands of Aruba, Curaçao and Sint Maarten, this time paying specific attention to the sourcing of products and logistics in the region. 
A group of specific products (such as fruit, vegetables and personal care items) was selected for an in-depth analysis on price developments. The study then went along the steps of the items' supply chain, looking into where these products are sourced, how they are brought onto the islands and how's they're distributed once they arrive. This allowed for the construction of a price breakdown to identify the steps in which these price increases are happening. This report put a specific focus on the regional network of maritime container transport towards islands and the possibilities of finding better sourcing of products in the Caribbean or Latin American region, possibly with the support of the Dutch embassies in the region.
The study concluded with a set of policy options per island, composed of a mix of general interventions to strengthen the overall functioning of the market and more specific interventions related to the steps in the supply chain. The key policy recommendations, based on the critical aspects found in the report, are the stimulation of alternative sourcing in the region, the improvement of logistics towards the islands (particularly in the need for increased port efficiency) and the strengthening of competition on the islands, be it through a competition authority or increased consumer awareness.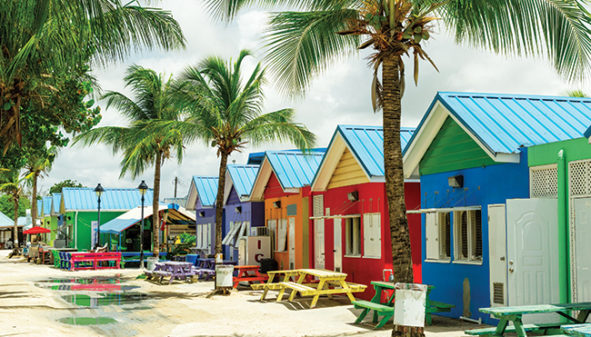 15 April 2019
2 minute read