Ecorys research contributes to government White Paper about reforming club football governance
Ecorys played an important role in a research study which helped to inform the government's recently published White Paper (23rd February 2023). The White Paper sets out the government's plans to deliver an independent regulator to ensure the long-term sustainability of the English football pyramid.
It proposes a new licensing system for football clubs operating in the top 5 tiers of the English football pyramid, to be established in law and overseen by an independent regulator. Football clubs will be required to comply with licence conditions which seek to ensure club sustainability and the overall stability of the English football pyramid, and to protect the cultural heritage of football clubs for their fans.
The White Paper follows the Fan-Led Review of Football Governance, and further research into the prospective social value of the Fan-Led Review on fans and non-fans within communities. This research, commissioned by DCMS and led by Ipsos, explored the value of preventing a club from going insolvent, and provided a basis for understanding how improving the way all clubs are governed has a positive impact on fans and communities across the football pyramid.
The flow of benefits from men's professional football clubs to fans are already partially captured through the market, in terms of ticket fees, sports television subscriptions and consumption of football shirts and other branded products. However, football clubs also hold value among those who are not fans or do not engage directly through the wider cultural heritage value of football clubs in terms of local pride and by providing a sense of identity.
Ecorys played a key role in the study by conducting a series of online focus groups with football fans and non-fans to explore the specific ways in which clubs offer value to football fans:
Community and heritage value. Focus group participants spoke of the positive impact of football clubs within the community and the benefits the club brings to their local economy. They agreed that football clubs' heritage and community roles should be protected when key decisions are made on the future of football club.
Risk of insolvency. Focus group participants emphasised the devastating social and economic impacts that would be felt across the community if their club were to cease to exist. Fans tended to blame football club owners and weak governance structures for past football club insolvencies.
Fan-Led Review recommendations. Focus group participants acknowledged the need to improve football governance and generally welcomed the recommendations made in the Review. Fans were supportive of a new independent regulator for English football, new owners' and directors' tests for clubs, additional protection for key items of club heritage and a fairer distribution of financial resources across the football pyramid.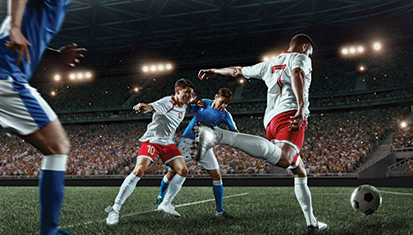 2 March 2023
2 minute read