Ecorys wins Results Oriented Monitoring Global Lot 1 contract
Ecorys is delighted to announce one of its recent project wins. We have been awarded DG DEVCO's Global Lot 1 Results Oriented Monitoring (ROM) contract covering the geographic regions of Asia, the Pacific, Latin America and the Caribbean, as well as all centrally thematic interventions. Ecorys will manage and implement this project together with partners ICCS (lead), Komis, Landell-Mills and AETS. The contract started in August, 2019 and will last until August 2023. 
Results Oriented Monitoring is one of two systems that the European Commission (EC) uses to monitor results of EC-funded Actions (projects): 
Internal monitoring system: On-the-Spot-Checks, conducted by programme managers based out of the EU Delegations
External monitoring system: Results Oriented Monitoring of EU funded projects according to the four OECD-DAC criteria: relevance, efficiency effectiveness, sustainability, conducted by external contractors in line with the ROM handbook. 
Ecorys has been involved in ROM since its launch in the mid-1990s. Initially on various contracts in the former Soviet Union and from 2007 to 2014 in Asia (Central, South and South East Asia). The last few years, we have been focusing on building up a track record of references in different projects. For instance, Ecorys is leading the provision of Monitoring & Evaluation Services in the SUMAF-project: Technical Assistance to Support the Monitoring of Actions Financed by the EU Facility for Refugees in Turkey.
The ROM Global project consists out of three different components: 
Results Oriented Monitoring Reviews: about 270 missions per year to review several projects of EU Delegations in Asia, the Pacific, Latin America and the Caribbean or delegations dealing with centrally thematic interventions. 
Quality Assurance and support at the design stage of projects: about 150 projects a year. 
Support to Results Reporting: about 1,100 interventions a year. 
If you have any questions or queries, please get in contact with Rens Twijnstra or Esther Konijn.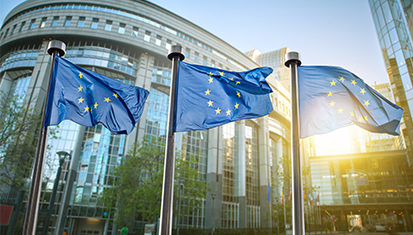 5 December 2019
2 minute read