Ecorys part of "Municipalities for Sustainable Growth" Conference: green light from the EU for the local authorities of the Eastern Partnership countries
Ecorys part of "Municipalities for Sustainable Growth" Conference: green light from the EU for the local authorities of the Eastern Partnership countries
Two days high-level conference "Municipalities for Sustainable Growth" took place  in Kyiv 22 and 23 November. About 400 representatives of local and national authorities, associations of local authorities, partner organisations and other stakeholders from Armenia, Azerbaijan, Belarus, Georgia, Moldova, and Ukraine, as well as EU representatives, have discussed the role of Local Authorities in identifying and addressing the complexities of sustainable development, economic resilience, and climate action.
"It is great to see that two key EU initiatives, the Covenant of Mayors and Mayors for Economic Growth, have joined forces to bring over 320 Mayors from the Eastern Partnership region to Kyiv: around the globe and in the EU, municipalities play an increasingly important role in making real changes on the ground with a direct impact on living conditions for the population" – Peter Wagner, Head of Support Group for Ukraine (DG NEAR, European Commission) commented.
The High Level Conference is organised by two major EU Initiatives for the Eastern Partnership countries – the Covenant of Mayors and Mayors for Economic Growth (M4EG). Ecorys is running the secretariat of the M4EG initiative, and was thus responsible for this part of the conference.
Hennadii Zubko, Vice Prime Minister of Ukraine:
"That is a way we strengthen local communities, provide them with the opportunities to develop their own strategies, attract investors, implement infrastructure projects, and steadily move towards sustainable growth. Municipalities have new management teams with new opportunities, resources, and approaches that shape a new European management system across the country."
During the discussions, the participants have looked into how cities and municipalities of the Eastern Partnership can address such issues as adaptation to climate change, improving energy efficiency, and building a dynamic and sustainable local economy. The practitioners from the region will identify and share their best practices of tackling global challenges with local solutions and discussed the way forward in finding effective cooperation mechanisms and integrated approaches to the challenges ahead.
At the end of the first working day of the Conference, over 50 best-performing municipal administrations have received commemorative awards, acknowledging their commitment and impressive results in making cities and communities develop in a dynamic, sustainable and resilient manner.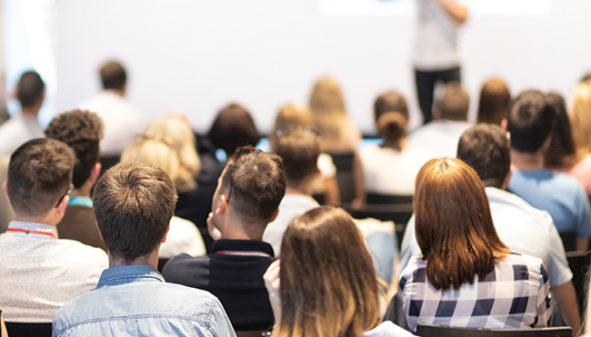 10 April 2019
2 minute read