Europe is a strong and competitive hub for VR, Ecorys study finds
Europe is a strong and competitive hub for VR, Ecorys study finds
Europe is a strong and competitive hub for Virtual Reality (VR) and Augmented Reality (AR) technologies and is set to become a global leader. That is the key finding of a recent study by Ecorys, which projects that by 2020 the production value of VR and AR will increase between €15 billion and €34 billion in Europe and create between 225,000 to 480,000 direct and indirect new jobs across the continent. Such a significant economic uplift would make Europe's VR and AR market first-in-class.
The Ecorys study, commissioned by the Global Virtual Reality Association (GVRA), provides an in-depth snapshot of the state of play of the fast-changing VR and AR industry in Europe in 2016-2017. The study shows that Europe's long-standing VR research and manufacturing, highly-skilled workforce, strong creative industry and cultural diversity put the continent at a clear competitive advantage to seize the emerging VR opportunities and to become an important player in the global VR industry.
Within Europe, France, the UK and Germany are clear frontrunners on VR and AR research projects, with R&D centers focusing on health care, the industrial use of VR and general VR and AR advancement. Together with the Netherlands, these countries have the most VR and AR companies and activity. Sweden, Finland, Switzerland, Spain and Italy and to a more limited extent Poland and the Czech Republic are gaining momentum and show increased VR/AR activity.
From research to application
Europe's VR and AR ecosystems are sustained by VR companies that create content, applications and technologies, and are supported by highly specialised research hubs, such as ParisTech (FR) or the Technical University of Munich (DE). Europe is also an R&D centre for VR software and specialised applications. Even non-European companies have decided to locate some R&D teams in Europe to benefit from the presence of highly-skilled workforce, and creating more jobs for these highly-skilled workers.  
The VR and AR industry is developing across all application areas, ranging from industry to healthcare applications, from training and education to gaming and entertainment purposes. VR and AR have the potential to transform the way we learn, communicate, work, experience the world and interact with each other. It can transform our economies by creating a new profitable industry which will benefit companies large and small.
Policy opportunities and challenges
A myriad of national and EU-level funding opportunities have fostered the development of Europe's VR industry. For example, the European Commission's Horizon2020 initiative, Digital Single Market initiatives to scale up internet access and connectivity, and the deployment of 5G networks.
If this study shows one thing, it is that the VR/AR industry has only just begun to grow, and all of Europe's stakeholders should join forces to build a favorable environment in Europe, unlocking the full benefit of these innovative technologies, said Roelof-Jan Molemaker, Managing director Ecorys Brussels.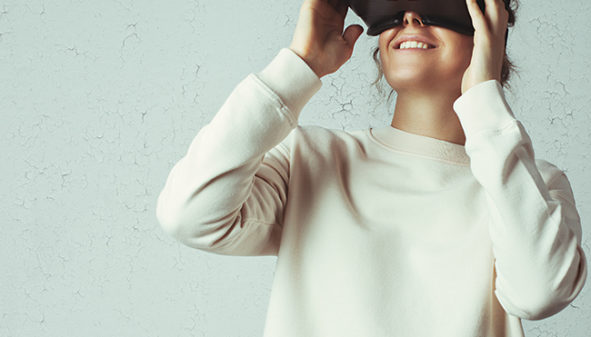 15 April 2019
2 minute read