Ecorys celebrates 90 years of making a difference in society
Ecorys celebrates 90 years of making a difference in society
Ecorys is celebrating its 90th anniversary this year and it's shaping up to be a fantastic celebration of how they are making a positive contribution to society.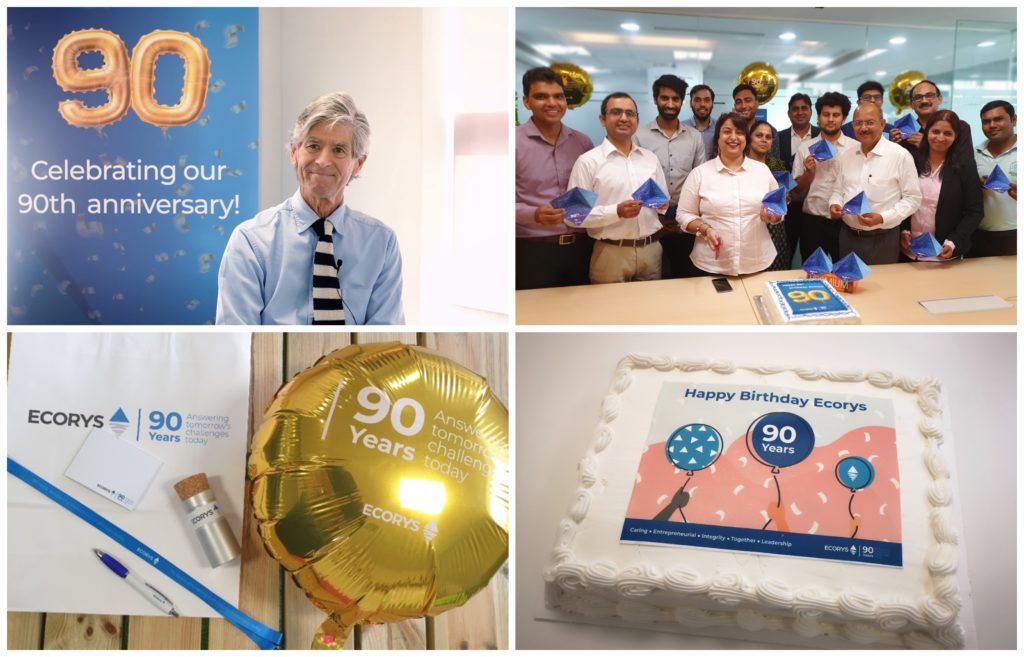 They got the party started last year with balloons, delicious cakes, birthday cards and goody bags for colleagues across all of their 12 international offices (Belgium, Birmingham, Bulgaria, Croatia, India, Leeds, London, Netherlands, Poland, Spain, Turkey and Zambia).
Colleagues particularly enjoyed their eco friendly gifts which included growing your own plant – which spurred on a friendly competition on whose plant grew the most! They also had fun constructing their 3D pop up card.
Some of Ecorys' 90th anniversary key highlights include interviewing one of the key founders of Ecorys UK, Hugh Williams, check out his interview here, as well as the 90 Years of Ecorys video produced by their in-house Creative team, view it here
"For 90 years, we have been contributing to make a positive impact on society. We would not have reached this milestone without the hard work, dedication and passion of all Ecorys staff, clients and partners." Manon Janssen, Ecorys Chief Executive Officer and Chair of the Board of Management
By developing their portfolio of services and sectors, Ecorys has become a globally recognised research-based consultancy, programme management and communications company.
Keep an eye out for ongoing celebrations throughout 2020!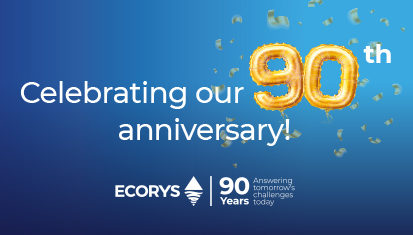 6 March 2020
1 minute read