UNICEF Ethiopia contracts Ecorys to study the impact of the COVID-19 pandemic in Ethiopia
UNICEF Ethiopia has contracted Ecorys to assess the impact of the pandemic in Ethiopia with particular emphasis on the consequences for the country's women and children.
The project, implemented in partnership with OGResearch, includes the following key activities:
Identifying the population groups who are most vulnerable to the shock
Developing an Ethiopia-specific macroeconomic model to estimate the size of the impending economic shock and its consequences for vulnerable households
Proposing policy recommendations to guide the response to the crisis
Mapping opportunities for UNICEF to engage with citizens and decision-makers in responding to the crisis
As the COVID-19 pandemic affects developed and developing countries, the project aims to support and enable Ethiopian decision-makers to put forward an effective, swift, and evidence-based response that keeps the most vulnerable members of society at its core.
For more information please contact Jonathan Wolsey and/or Corrado Minardi.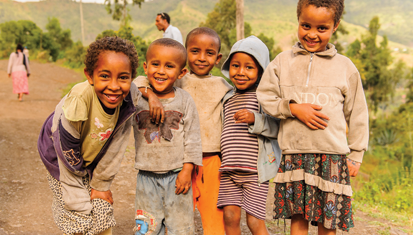 11 June 2020
1 minute read