Our services
Creative services
Great design is our passion. We offer a talented, multi-disciplinary in-house team of artists, designers, film editors, animators and digital media experts, who are highly qualified and experienced in branding, visual identities and concepts, graphic design, web design, illustrations and animations. Our digital designers follow industry-standard best practices and work across all media. We work with national, regional and global public and private sector clients across all Ecorys policy sectors.
---
What we do
Branding 
We have extensive experience of not only working with existing brand guidelines, but a long and comprehensive track record in producing and developing brand identities for a wide range of clients, including the European Commission as well as many private sector companies and charities.
Graphics, publications, and visibility materials 
We work with clients to identify, design, and deliver online and offline visibility materials, including brochures, infographics, promotional items and displays.
Audio-visual 
Video is a core priority for our public policy clients. We cover the whole production process – from concept development, storyboarding, production/editing, and promotion to distribution. We specialise in multilingual productions, animations, documentaries and live action location-based filming.
Work With Us
Email our creative team today to request a call back or quote.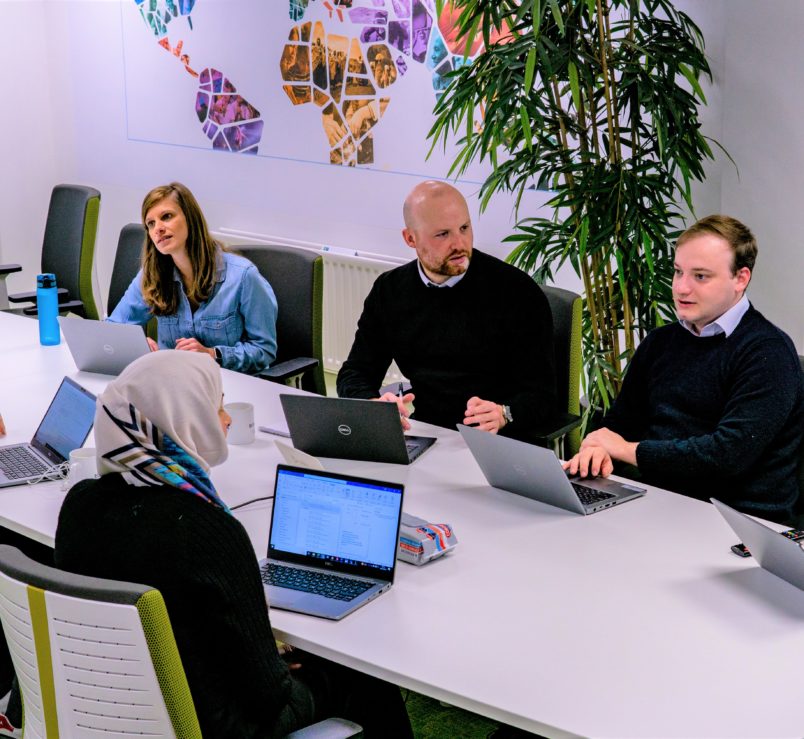 ---
Find out how Ecorys can help you
We are a leading international research and consultancy company addressing society's key challenges.