End of year message from Ecorys UK Managing Director, Nicola Smith
I wanted to share a few end of year thoughts, and take a moment to thank everyone across Ecorys UK, all our clients, our partners and suppliers for a great 2022. There's lots to reflect on and lots to be thankful for.
During one of the most turbulent periods for policy-makers in recent history I am proud that Ecorys UK has been contributing to policies and decisions across many societal challenges and Sustainable Development Goals impacting the UK, the EU and globally. This year has seen the end of the COVID restrictions, war in Europe, an inflation and cost of living crisis and a fair bit of market turmoil and political change in the UK. Now more, than ever, our advice and support is needed and valued by our clients. 
There's so many areas I could talk about but I wanted to pick out three key areas we have worked on this year.
In our work on education, we have done more research work on early years and higher education, expanded our work on digital education and greening of education, and continued our focus on family support in the UK and on girls education globally. 
In our grant management work, we have recently started to deliver two new grant management contracts looking at digital media literacy and reducing parental conflict alongside managing the ongoing impact of COVID on our existing grant programmes by supporting the extension of funded projects to enable them to deliver their planned activities. 
In the area of tackling poverty we have just started work on a large-scale programme of evaluation of financial inclusion action in UK and on the topic of decent work we have worked on Covid recovery, ESF, modern slavery, and tackled the topic of fair pay.
In important work on equality, we have looked at gender equality including women's empowerment and support for violence against women in UK, EU and globally including FGM, and we have worked for international and domestic clients looking at support for integration of Ukrainian refugees.
We have also expanded our environmental work across UK, EU and internationally, making made huge strides in environment and climate change impacts, working on key topics like biodiversity and greening of education and culture policies.
Corporately, I am especially proud of our ongoing work on reducing the company's environmental footprint (although there's always more to be done) and our action plan to reduce the gender pay gap which is impacting our gap year on year. Next year we commit to publishing a joint gender and ethnicity pay gap report ahead of any statutory requirement and we will launch a LGBTQI+ staff network. We are thriving due to our committed colleagues, our partnerships with academic institutions and like-minded organisations, our collaboration with colleagues across Ecorys, and our investment in training and practice.
A thank you ….
I want to send my warmest thanks to all of our fantastic Ecorys UK staff who have worked so hard all year to get us so far.
Thanks all, Merry Christmas to those who celebrate it, and see you all in 2023.
Nicki Smith.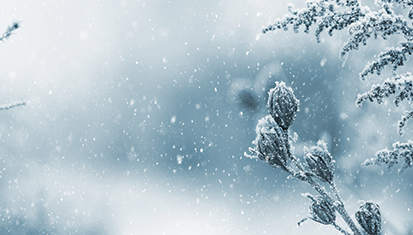 19 December 2022
3 minute read