Ecorys UK Spotlight Series: Liam Anslow, Graphic Design Intern
Ecorys UK Spotlight Series: Liam Anslow, Graphic Design Intern
We're shining a spotlight on a new recruit to our Creative team at Ecorys UK. Say hello to Liam Anslow, who has recently joined the company as a graphic design intern.
We did a quickfire interview with Liam to find out more about him – check it out below:
Tell us a little about yourself
During my time at university whilst studying Visual Communication (Illustration), I discovered my passion for illustration, graphic design, animation and printmaking. I decided to take up voluntary positions and internships with design studios and agencies to gain experience in a creative environment leading to my current role at Ecorys! I also practice freelance Illustration in my spare-time and have had my artwork exhibited and published in magazines.
What made you want to work at Ecorys?
Ecorys' passion through their impactful work and developing employees was clear from the get-go. From developing portfolios to building skillsets, I was excited to join a company that supported voices being heard in the community and workplace, and is equally passionate about accessibility, sustainability and becoming more eco-friendly as me. I also liked the encouragement of creative input reflecting on various styles of creative output
What have you learnt as a graphic design intern?
For starters…self-management! I did think I was quite an organised individual before starting this role, but as I was introduced to the concept of working on multiple tasks, I had to readjust my priorities to help maintain the high quality workflow within the Creative team. I have also learned to incorporate accessibility into my design work, which will help me rethink creative approaches both in and out of work.
What are you most looking forward to in your role?
Undertaking a wide variety of projects involving different skillets. I'm very adventurous when it comes to learning new software skills to create a range of creative outputs, so when I get given a task I have no prior experience in, I'm quite eager to explore the brief!
What is your career aspiration?
I would like to be a creative/art director; overseeing brand guidelines and creative inputs from collaborators. Being in this role helps support that future ambition, and I look forward to the next step in my career – watch this space!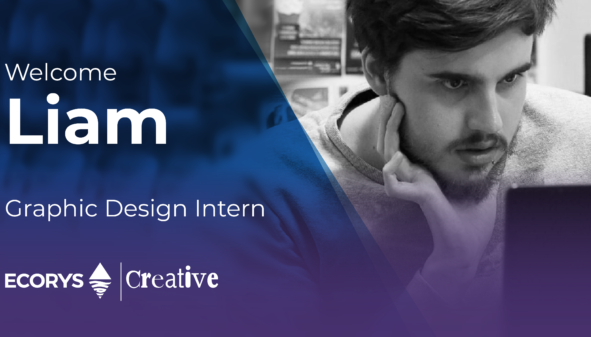 14 April 2021
2 minute read