Ecorys UK Spotlight Series: Abbie Russell, Graphic Design Intern
Ecorys UK Spotlight Series: Abbie Russell, Graphic Design Intern
We're shining a spotlight on a new recruit to our Creative team at Ecorys UK. Say hello to Abbie Russell, who has recently joined the company as a graphic design intern.
We did a quickfire interview with Abbie to find out more about her art, achievements, and aspirations:
Tell us a little about yourself
I studied fine art at Coventry University where I began to form an interest in graphic design, illustration, and animation. After graduating in 2020 (at the beginning of the COVID19 pandemic!), I decided to gain experience within the creative industry through working at a small agency which strengthened my aspirations of becoming a graphic designer at a company like Ecorys.
What made you want to work at Ecorys?
There are many reasons why I wanted to work at Ecorys. One reason being that I wanted to be a part of a team that strives to not only create designs that take brands to the next level, but also make a positive difference to society. I believe it is more important than ever to create designs that are accessible to all and that are as environmentally friendly as possible.
What have you learnt as a graphic design intern?
I have learnt so much, even though I have only been here for two months! One of the main skills I have learnt is how juggle multiple projects at a time, whilst still producing high quality work. Every day I learn more and more about design, communication, workflow, software…the list goes on!
What are you most looking forward to in your role?
I am mostly looking forward to being part of a team that is extremely supportive and nurturing and learning so much off all of them. I am also looking forward to seeing my work being used by big companies like the European Commission.
What is your career aspiration?
At this moment in time, my main career aspiration is to be producing high quality work, whether that be producing frameworks, animations, video production or web design. I would then like to go on to specialising in 2D animation, motion graphics and advanced video production as I find it most challenging and rewarding.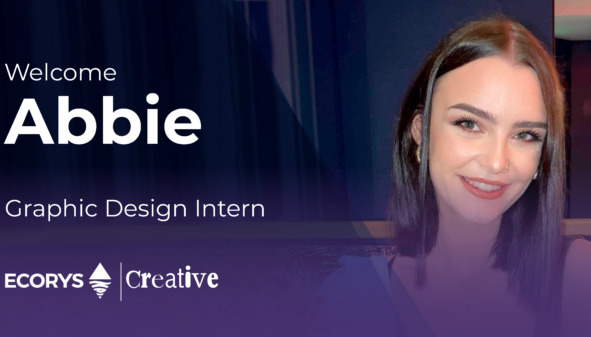 14 April 2021
2 minute read