Ecorys to continue Strengthening Public Investment Managements Systems (SPIMS) in Bangladesh
Ecorys is partnering with the Japanese firm IC NET (lead) to implement the project "Strengthening Public Investment Management Systems (SPIMS) – Phase II" in Bangladesh. This project is financed by JICA (Japanese International Cooperation Agency) and started in the 4th quarter of 2019. The project is expected to be completed in the 3rd quarter of 2023. 
Public Investment Reform focusses on improving the efficiency and effectiveness of project and budget management of public investments. Moreover, it contributes to achieving the medium to long-term development objectives of Bangladesh while ensuring the efficient use of government budget. 
Ecorys worked from 2014 to 2018 with the Japanese firm IC NET in Bangladesh on the first phase of the SPIMS project. The consortium worked on diagnostics, developing tools and procedures, and providing training to improve the medium term planning & decision making processes for public investments. Please visit the section "outputs of SPIMS project" on the website of the Planning Commission for further information on phase one. 
Phase two of SPIMS will focus on strengthening the capacity of the public investment management reform wing at the planning commission, training institutions and universities. Moreover, it will deepen the public investments management reform agenda and support the roll-out of all tools and procedures developed in phase one. 
For more information, please contact Christian Hiddink, director of the International Development Unit of Ecorys, leading the Public Finance Management team.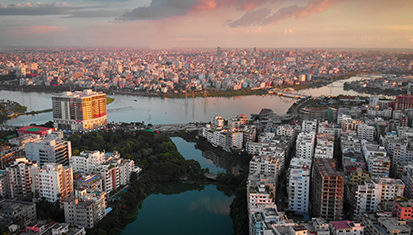 30 December 2019
1 minute read