Celebrating Pride Month: Lora Betteridge Shares Her Journey and Insights
Pride Month is a time of celebration, reflection, and advocacy for the LGBTQ+ community worldwide. Ecorys believes in fostering a diverse and inclusive workplace, where everyone feels valued and supported. This Pride Month, we had the privilege of sitting down with Lora Betteridge, a member of our Survey Team, to hear her personal story and learn about her experiences and thoughts on pride and the LGBTQ+ community.
Lora's Personal Story:
"Coming Out" has never been a huge part of my life. I was fortunate to grow up in a loving and accepting environment, where my parents would support whichever path life chose for me. I vividly remember confessing my feelings for a female friend to another friend at the age of 16, and I was met with an unbothered response, "So what are you going to do about it?"
During my university years, I met diverse people from around the world, including my partner of seven years. When I introduced them to my parents as my girlfriend, my dad's response was, "Alright, but how do they take their coffee?" At that time, equal marriage rights didn't exist, and there was internalised homophobia and a sense of being "less than." We navigated through relationships while constantly downplaying our true selves. Looking back, I realise the emotional abuse I endured and the repression I felt every time I said, "This is my housemate."
I also became aware of the concept of "straight-passing" and the ability to code-switch in unsafe environments. When my first same-sex relationship ended, I embraced a more "butch" style. While it meant shedding the protection of "straight-passing," it also opened the door to more uncertainties and potential hate crimes.
Fast forward a few years and a pandemic, and my life has changed. I am now married to my biggest cheerleader, my wife. I no longer fear being my true self or hiding any aspect of who I am. Our next hurdle is tackling the inequality attached to receiving IVF on the NHS, as being told we're "socially infertile" is an injustice in 2023. As a minority, we need allies to help amplify our voices and fight for equity.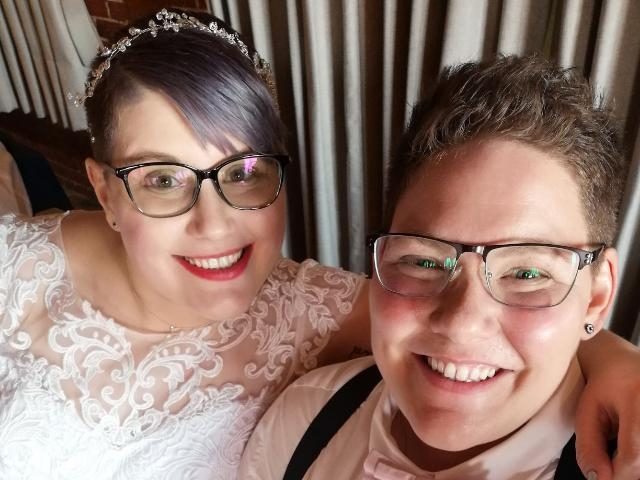 Meaning of Pride and Celebrations
To Lora "Pride as a concept is recognising that we have come a long way since the Stonewall riots and being thankful for all that we have achieved so far BUT not resting on our laurels as we do not have true equity even in the UK in 2023". It is a time to acknowledge progress while recognising the ongoing fight for true equity. This June, Lora plans to contribute to Ecorys' LGBTQ+ Network and attend smaller community-based Pride events, emphasising the importance of local support and engagement.
Engagement with Ecorys' supportive working environment
Lora says she's grateful for Ecorys' supportive environment, where her marriage was celebrated without assumptions. "One thing that was really refreshing was that I joined Ecorys about a month before my wedding, and not once was there an assumption that I was going to have a husband. The well wishes were all genuine and there was an acknowledgement that that's just one aspect of my life and that I'm more than the sum of my parts." She appreciates that her identity as an LGBTQ+ individual is not the sole defining aspect of her life within the company.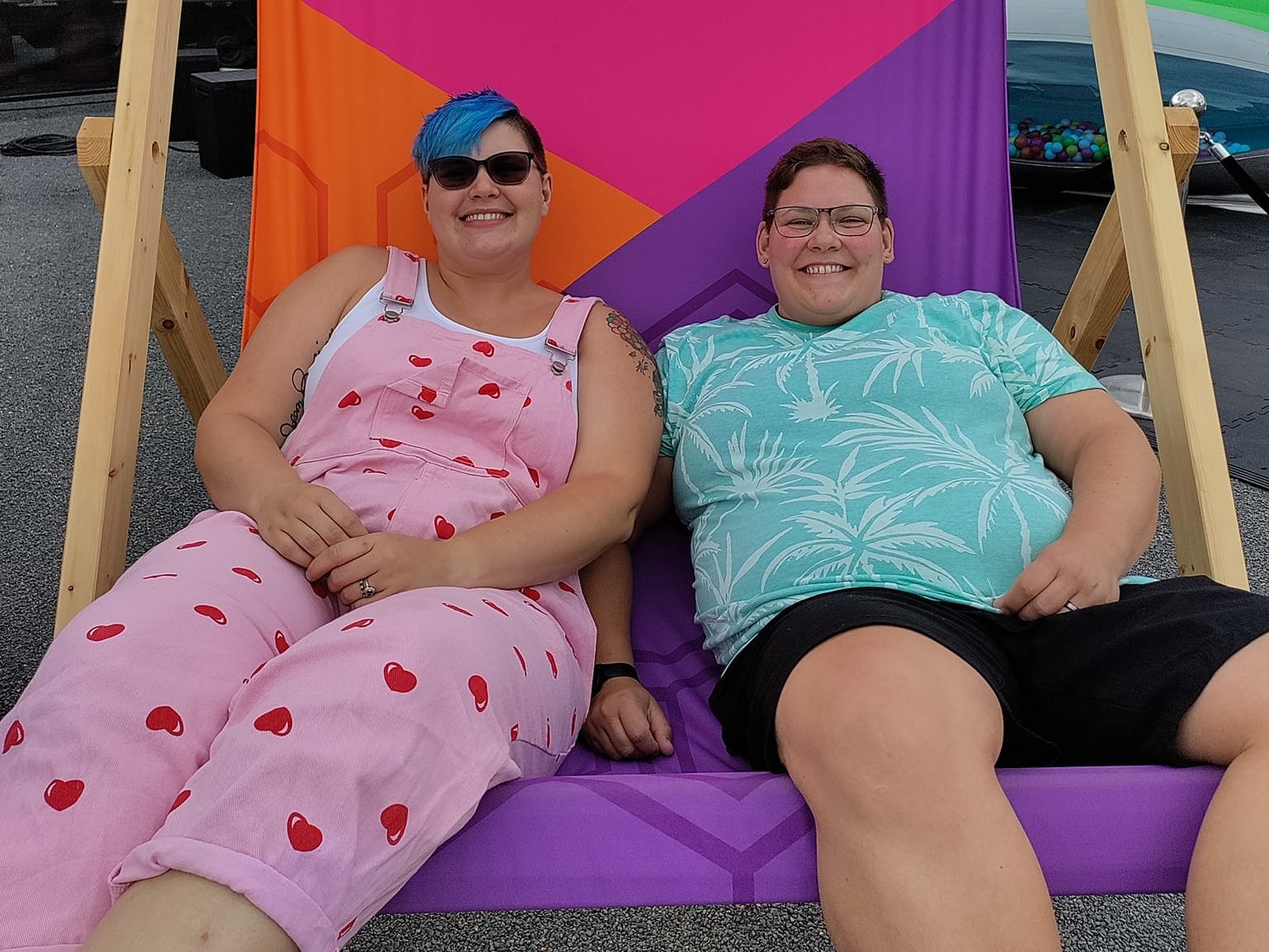 Advice for LGBTQ+ Individuals and Guiding Principles
Lora encourages individuals to embrace their own journey, respecting their readiness to be open about their identity. "My advice is always to embrace the opportunities you are given BUT that it's okay if you're not ready to be open yet. You will find your own time and your own journey, and there will always be people who welcome you with open arms if you feel rejected."
Promoting Equality and Intersectionality
Lora highlights the importance of striving for equity rather than equality. "My hope is that we can celebrate our differences and acknowledge the different battles that we are all fighting. It's about acknowledging that we may have some of the same fears, but also the same joyful moments." Celebrating differences and understanding diverse battles are essential steps toward creating a fair and just society.
As we celebrate Pride Month, Lora's story and insights remind us of the ongoing journey toward true equity. At Ecorys, we strive to foster an inclusive workplace that celebrates diversity and empowers every individual to be their authentic selves. Let us use this opportunity to reflect on how we can support and uplift the LGBTQ+ community, not only during Pride Month but throughout the year.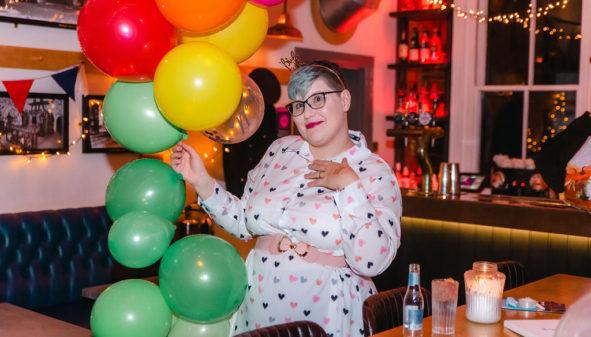 28 June 2023
4 minute read