Atze Verkennis moderates Connective Cities Virtual Global Exchange on Municipal Response to COVID-19 in the Business Sector
While the impact of the COVID-19 pandemic on healthcare systems is substantial and the spread of the virus presents an unprecedented challenge to public health, it is also having a significant negative effect on the private sector worldwide.
Our colleague Atze Verkennis will moderate a web-seminar today which is devoted to exploring municipal initiatives and measures taken to address economic and business sector challenges caused by the COVID-19 pandemic. It aims to review how municipalities have managed to support vulnerable businesses during the COVID-19 pandemic. Moreover, the webseminar will explore innovative private sector support schemes responding to COVID-19, outline the actions and strategies deployed to communicate with the private sector, and highlight the importance of business recovery plans. 
The web-seminar is organized by our partner in Georgia PMCG, on behalf of GIZ. The participants come from 15 different countries, spread over three continents.
This online exchange is part of a series of Connective Cities virtual events promoting knowledge exchange in the fields of municipal response in health, business, and governance globally. It brings together city leaders and field experts in health, business, and governance to discuss prevalent trends, opportunities, and challenges emerging, along with the development and reinvention of municipal responses amid the COVID-19 pandemic. In addition, during the event, representatives of GIZ and cooperating experts on business and local development will also take part.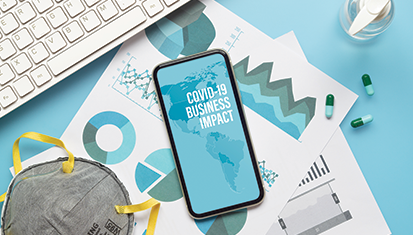 24 March 2021
1 minute read