Delivering employment support during Covid-19 – learning from the Building Better Opportunities Evaluation
Delivering employment support during Covid-19 – learning from the Building Better Opportunities Evaluation
Ecorys has been evaluating the Building Better Opportunities (BBO) programme on behalf of The National Lottery Community Fund since 2016. BBO uses funds from both The National Lottery Community Fund and the European Social Fund to support people to move towards the labour market by providing grants to more than 130 partnerships of local organisations. 
These partnerships work in a person-centred way with those who face barriers to employment, providing flexible support to meet their individual needs. 
The evaluation is multi-method, using surveys, case studies and stakeholder interviews to explore what works, for who, and why. We have recently published two reports as part of the evaluation. The first showcases case studies of people who have received support from BBO projects, demonstrating how projects have helped them into work and self-employment. For example, we heard from Georgina (name changed) who is over 55 and has a disability. Thanks to the bespoke advice and guidance provided by her BBO key worker, Georgina has been able to start a not-for-profit organisation that accommodates her own disability whilst also providing support to the wider community. Other participants told us how the support they received had bolstered their confidence and given them new skills, helping many of them into secure jobs. 
Our second output, the 2021 Annual Evaluation Report, draws on interviews with BBO-funded organisations and early participant survey findings to explore how BBO activity was impacted in the first year of the Covid-19 pandemic. 
The research showed us that although there was an immediate contraction in BBO activity at the start of the pandemic, projects quickly adapted to provide support remotely. This process was not without challenges for both participants and staff, and digital exclusion was a particular issue. However, there were some benefits arising from remote delivery, and projects told us that they intend to retain a mixed model of delivery to allow for greater flexibility in future. 
The Covid-19 pandemic had a significant impact on the labour market, and during the first months of lockdown, fewer people left the programme than in the same period of the previous year. However, there were signs of promising practice in achieving employment outcomes in this new context, and BBO participants told us that the support they received had been vital to help them find work; 61% of our survey respondents who were in work after leaving BBO said they would have struggled to find their jobs without the support they received. Importantly, programme data showed that 80% of those leaving BBO moved on to positive destinations including employment, training or actively searching for a job. 
As the labour market continues to evolve, the evaluation will explore how BBO projects provide support to groups who are facing the most significant challenges in a changed employment landscape. This learning will be particularly important as the European Social Fund draws to a close and the UK Shared Prosperity Fund is developed. 
All outputs from the BBO evaluation to date including five annual reports, the participant case study report and presentations from our learning events, can be found at: https://buildingbetteropportunities.org.uk/
For more information please contact Kate Smith, Senior Research Manager.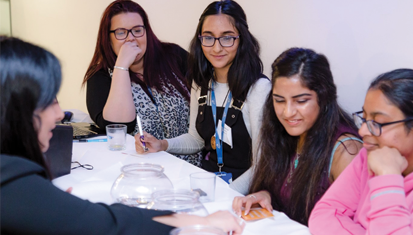 17 February 2022
3 minute read