EURES 25
Eures 25
---
EURES – the European Job Mobility Network, turned 25-years-old in 2019. Ecorys was tasked with conceptualising and implementing a communications campaign to mark the 25th anniversary of EURES, celebrate EURES successes over the past 25 years, and to look forward to exciting things to come.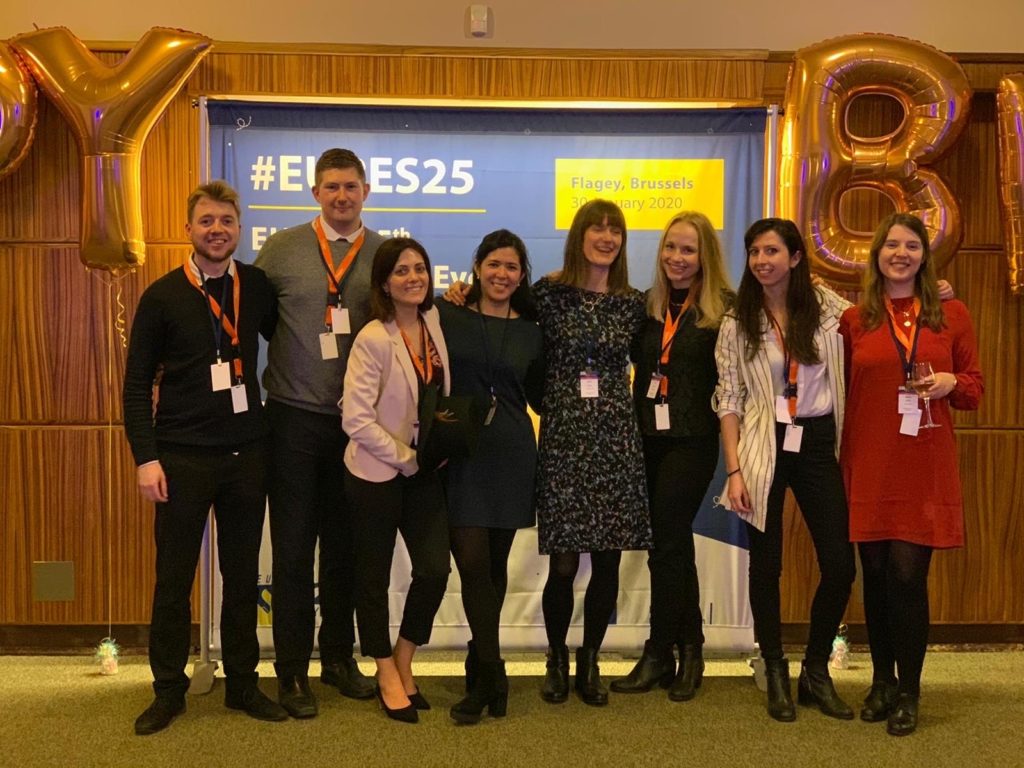 The objectives of the campaign were:
Celebrate EURES' achievements over the past 25 years.
Bring together the EURES family.
Raise awareness about EURES and increase its visibility for the benefit of jobseekers, workers, employers and any citizen wishing to benefit from its services and using the principle of the free movement of people in Europe.
Make jobseekers aware of EURES and benefit from its services by either directly registering on the EURES Portal or by directly approaching EURES Advisers in specific countries.
Foster a climate of future opportunities with new employers, and new Members and Partners that would be interested in collaborating with EURES.
The results of the campaign were as follows:
Social media reach of 6,824,573
14,972,594 impressions and 491,315 engagements
EURES Advisers' stories communicated through articles, podcasts and Vlogs
Competitions attracting a total of 282 entries
Internal campaign newsletter that achieved an open rate of 50% and click through rate of 22.4%
A comprehensive suite of resources for campaign amplification through the EURES network including a digital toolkit and campaign infographic
Substantial collection of communication tools including GIFS, videos, photography, polls and quizzes
143 attendees of the flagship anniversary event at Flagey, Brussels held on 30 January.
Successful EURES25 themed workshop, internal competition and external campaign launch at EURESinAction event on 15-16 October.
The celebrations centred around a social media campaign, focusing initially on the EURES network itself then broadening out to a wider audience. Four EURES25 competitions targeted different groups of stakeholders. They also provided valuable content for the social media campaign itself. In order to ensure there was informative and inspiring content for the campaign, Ecorys delivered five videos, 10 articles, 15 stories, seven podcasts and one vlog.
A digital toolkit was launched in September 2019 to enable the network to celebrate EURES25 within their own networks. Ecorys delivered a workshop at the EURESinAction event in October 2019 as well as a World Café session. Ecorys also ran a Twitter Wall throughout the course of the event and produced and distributed promotional material.
To mark the end of the campaign, Ecorys organised, planned and held a one-day event in Brussels in January to celebrate EURES25. Ecorys designed and produced materials for the event, which included personalised balloons, banners, participants bags laced with wild-flower seeds and reusable coffee cups, through to a EURES gobo light, and once again ran a Twitter Wall. For this event. We even hosted a very special guest – Pepper the Robot!
Ecorys produced and sent five monthly campaign newsletters, which included information on the status of the campaign and other engaging or informative content, such as nominating the month's most active EURES Adviser. Finally, Ecorys designed an infographic in 26 languages that showcased the growth and successes of EURES over 25 years.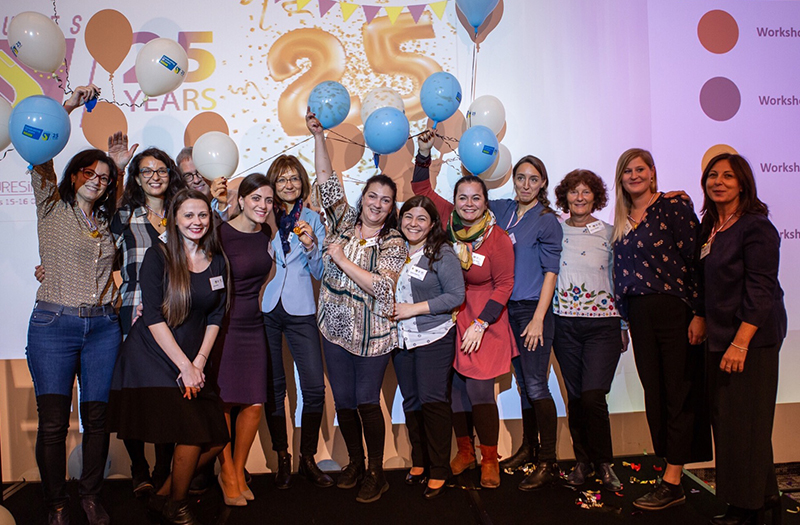 27 May 2020
3 minute read
---
Key Experts
Harry Wright
Digital Communications Assistant